Appetizer Bowl No. 453 - 1205
⋅ Size: 12" L 6.5" W 1.75" H
⋅ High Fired Ceramic
⋅ Dishwasher and Microwave Safe
⋅ Hand Made in Peru
Next Shipment: 2/29/2024
NUMBERS: we love numbers
/ nuhm-berz /
ONE primarily deals with strong will, positivity and pure energy. The number ONE reflects new beginnings, and purity. ONE is associated with the Sun. Positivity. Pure energy
The symbolic meaning of number TWO is kindness, balance, tact, equalization, and duality. It's the number of pairs - partners, twins, married couples or friends. TWO is associated with the Moon. Balance. Kindness. Equalization. Duality.
The spiritual meaning of number FIVE deals with travel, adventure, and motion. Spiritual growth. FIVE is ruled by Jupiter. Adventure. Motion. Spiritual growth.
1205 = 8
The symbolism backing number EIGHT deals largely with business, success, and wealth. This is due to the fact that EIGHT represents continuation, repetition, and cycles. EIGHT is associated with Uranus. Business. Success. Wealth.
Montes Doggett ceramic is entirely handmade. Each piece is produced using traditional techniques in a process that can take up to 15 days. Between chaos and attention to detail, the result is our simple and versatile bowls which are intended for everyday use.
All our pieces are hand molded and high fired for strength, using fine quality clays and glazes.
Beautiful and skilled artisans master their craft in our partner studio factory in Peru. In every one of their stages you can feel their passion, experience and love for clay.
Once in your table, food becomes your most honored guest...
More Information
Description

NUMBERS: we love numbers

/ nuhm-berz /

ONE primarily deals with strong will, positivity and pure energy. The number ONE reflects new beginnings, and purity. ONE is associated with the Sun. Positivity. Pure energy

The symbolic meaning of number TWO is kindness, balance, tact, equalization, and duality. It's the number of pairs - partners, twins, married couples or friends. TWO is associated with the Moon. Balance. Kindness. Equalization. Duality.

The spiritual meaning of number FIVE deals with travel, adventure, and motion. Spiritual growth. FIVE is ruled by Jupiter. Adventure. Motion. Spiritual growth.

1205 = 8

The symbolism backing number EIGHT deals largely with business, success, and wealth. This is due to the fact that EIGHT represents continuation, repetition, and cycles. EIGHT is associated with Uranus. Business. Success. Wealth.

Montes Doggett ceramic is entirely handmade. Each piece is produced using traditional techniques in a process that can take up to 15 days. Between chaos and attention to detail, the result is our simple and versatile bowls which are intended for everyday use.

All our pieces are hand molded and high fired for strength, using fine quality clays and glazes.

Beautiful and skilled artisans master their craft in our partner studio factory in Peru. In every one of their stages you can feel their passion, experience and love for clay.

Once in your table, food becomes your most honored guest...

Expected Date
2/29/2024
Dimensions
12" L 6.5" W 1.75" H
Material
High Fired Ceramic
Shipping Method
UPS / Fed Ex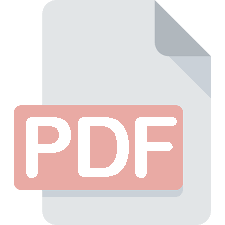 PDF