⋅ Size: 9" H
⋅ High Fired Ceramic
⋅ Dishwasher Safe
⋅ Hand Made in Peru
Next Shipment:
FIGA:
/ˈfi.ɡə/
The precise origin of the gesture is unknown, in ancient Greece, this gesture was a fertility and good luck charm designed to ward off evil. This gesture is supposed to keep away pain, suffering and envy and it is an amulet that protects against the "evil-eye".
Montes Doggett ceramic is entirely handmade. Each piece is produced using traditional techniques in a process that can take up up 15 days. Between chaos and attention to detail, the result is our simple and sculptural statement objects intended for everyday and any room in the home.
All our pieces are hand molded and high fired for strength, using fine quality clays and glazes.
Beautiful and skilled artisans master their craft in our partner studio factory in Peru. In every one of their stages you can feel their passion, experience and love for clay.
Play with function and form to create your own style...
More Information
Description

FIGA:

/ˈfi.ɡə/

The precise origin of the gesture is unknown, in ancient Greece, this gesture was a fertility and good luck charm designed to ward off evil. This gesture is supposed to keep away pain, suffering and envy and it is an amulet that protects against the "evil-eye".

Montes Doggett ceramic is entirely handmade. Each piece is produced using traditional techniques in a process that can take up up 15 days. Between chaos and attention to detail, the result is our simple and sculptural statement objects intended for everyday and any room in the home.

All our pieces are hand molded and high fired for strength, using fine quality clays and glazes.

Beautiful and skilled artisans master their craft in our partner studio factory in Peru. In every one of their stages you can feel their passion, experience and love for clay.

Play with function and form to create your own style...

Expected Date
Dimensions
9" H
Material
High Fired Ceramic
Shipping Method
UPS / Fed Ex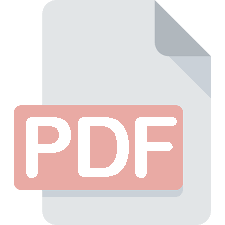 PDF