French Gray Basket w/ Rope, Round - Set of 2
⋅ Made of Rattan
⋅ Dimensions: 20"D 20"H - 16"D 16"H
⋅ Wipe with damp cloth
⋅ Ship Via: UPS / Fed Ex
⋅ Imported
Next Shipment:
Availability:
Back Ordered
Beautifully hand-crafted from tightly woven rattan in 2 colors, our set of 2 beautiful sturdy round baskets with handsome rope handles are practical yet decorative. Classic in design and workmanship, these baskets are a must have. A perfect option for laundry rooms, living rooms and bedrooms with multiple uses.
Rattan is a close relative of the palm tree. It is a type of a vine that rapidly grows in the jungles of South East Asia. It grows in the shape of a pole, and its diameter varies between one to three inches. Rattan is one of the strongest woods with a strong core and is thus durable and hard to break.
Assorted style baskets are available in various sizes and shapes.
More Information
Description
Beautifully hand-crafted from tightly woven rattan in 2 colors, our set of 2 beautiful sturdy round baskets with handsome rope handles are practical yet decorative. Classic in design and workmanship, these baskets are a must have. A perfect option for laundry rooms, living rooms and bedrooms with multiple uses.

Rattan is a close relative of the palm tree. It is a type of a vine that rapidly grows in the jungles of South East Asia. It grows in the shape of a pole, and its diameter varies between one to three inches. Rattan is one of the strongest woods with a strong core and is thus durable and hard to break.

Assorted style baskets are available in various sizes and shapes.

Expected Date
Dimensions
20" D 20" H, 16" D 16" H
Material
Rattan
Shipping Method
UPS / Fed Ex
UPC Code
810069530512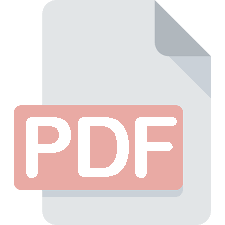 PDF